Affiliate Marketing, Where to Start
Affiliate marketing is very interesting as it's actually similar to the last business model we looked at but with one key difference: you don't need a product. So if you thought that creating a digital product was low risk, this is even lower risk.
How is this possible? Simple: you are selling someone else's product. Your profits then will come instead from the commission made on that product which is much higher on the web than it is for door-to-door salesmen. To put things in perspective, you can sometimes make as much as 100% commission on a digital product. That means you actually earn more than the product creator!
So how does this work? Why would they be interested in offering you more money than themselves? As we discussed, a digital product has no COGS which means it offers 100% profit. A product creator can sell as many copies of their product as they like then and then get affiliates to sell more of their product on top of that. They might not get 100% of your sales, but those are still additional sales generating additional profits on top of what they already earned.
And the more commission they offer to you, the more people will take on their product and start promoting it. This means they can end up with a legion of people selling their products while they reap the benefits! From your perspective though it makes perfect sense too. Not only are you getting to sell a product without having to invest any time or money on creation – but you're also able to choose a tried and tested seller.
In other words, you can pick something that you can already see is selling really well! And there's no limit to your earnings here either: if you want more money, you simply find a more expensive product. Or maybe you end up taking on 2 or 10 affiliate products and earning from all of them!
How to Get Started In Affiliate Marketing
So how does this actually work? To begin with, you need to find your product that you want to sell. The easiest way to do this is through an affiliate network such as JVZoo (www.jvzoo.com), Commission Junction (www.cj.com), ClicBank (www.clickbank.com), WSOPro (www.warriorforum.com/warrior-specialoffers/) or others. Here, you'll then be able to find a massive list of affiliate products along with the amount they've sold, the commission they're offering and their price.
You then find something that appeals to you and that fits your niche and you apply for an 'affiliate link'. That link is basically a special URL that directs people to the page where they can buy the product while also storing a cookie on their computer to show that you sent them. If they click your link and then buy the product within a certain time frame, it is logged as your sale and you get the money. Very straightforward!
Your job then is to simply promote that affiliate link, which you can do in a number of ways. You might for instance decide to simply set up an advertising campaign using Facebook Ads or AdWords. As long as you're paying less for the advertising than you're earning from the sales, then this will be an effective method.
Another option is to use your own channels. If you are able create a large email list then you can send your affiliate link to those subscribers after you've built their trust. Or if you have a blog, you can promote the link that way. You can even promote the links via social media, or using 'real world' posters and flyers. Or how about a YouTube channel? Either way, this is a very simple and straightforward business model that lets you earn big cash without having to invest anything or take any risks yourself.
There are some very well-known figures in the affiliate marketing industry which include the likes of John Chow (www.johnchow.com) who is now somewhat famous online and regularly attends talks and interviews. Other big names include Mark Link and Rae Hoffman. All these people now live incredible lifestyles enjoying passive income while they travel the world or spend more time with their families.
Affiliate Marketing Best Practices And Tips
Now you know what affiliate marketing is and how to get started with an affiliate marketing network, the next thing to consider is how best to succeed in this space and to really start generating the kind of income you're looking for.
One of the most important points here is to pick the right product. Of course this means that you should choose a product that is selling well and that offers large commission at an attractive price point.
But on top of that, you also need to think about how you're going to sell that product and succeed in that niche. This is the most important part and it's something that will help you in a ton of different online business models actually. When selling anything, you need to look for what is known as the 'route to market'. This essentially means the route you're going to take to present your product to the largest number of people who may be interested in it.
If you are able have an eBook on flow arranging, then a route to market might be something like a blog on flowers, or maybe a magazine for brides-to-be. Most of us have a few contacts and resources we can already use. Maybe you happen to be in touch with a big blogger in the fitness niche? Maybe you happen to know the editor of a magazine? Instead of choosing a random product and then trying to build that audience from scratch, choose the subject that you already have a head start in and then exploit those contacts and opportunities.
When you choose your product remember that you aren't just choosing your product – you're choosing your market, your marketing strategy and your audience! Oh and often this means going for slightly smaller niches. It's sometimes
easier to find and connect with a group of truckers than it is to get noticed among all the different marketers going after the dating crowd. Once again, starting small and building up is often the best strategy.
Physical Products?
One last point to consider is that there are also a number of affiliate programs aimed at people who want to sell physical products. The best known of these is Amazon's Associate Program (https://affiliateprogram. Amazon.com/) This lets you promote any product on Amazon for commission, potentially opening you up to a much wider audience. Bear in mind though that these sales offer much smaller commissions – typically about 3-10% of the retail price.
How to Create Your First Information Product
So there are lots of options when it comes to selling a digital product. Simply put, this is one of the simplest and easiest ways to get a product that you can then start promoting and marketing. But how do you go about making one? There are plenty of options here but in many cases you'll be able to simply handle the creation of your digital product yourself. If you are able are selling an eBook for instance then you only need to create a large MSWord document, include some images and good formatting and then save the final file as a PDF. Consider a low price for your product, say $7, and put on Warrior Forum to get you started.
Alternatively, if you're creating a video series, you can just film yourself on camera and then edit the video neatly using editing software such as Adobe Photo Shop. Creating an email course is even easier. For this, all you'll need is to write out some emails and then sign up to an autoresponder which you can use to automatically send your emails. A good choice is AWeber (www.aweber.com). I personally use Trafficwave, as it allows unlimited use and subscribers for the low price of less than $18 per month, They also have an affiliate program. If you are able can recruit 3 referrals, your autoresponder if free. Check this out here.
The main tip when doing this is to make sure you come up with a digital product that will play to your strengths and that you can be proud of. It's very important to come up with a digital product you're proud of because that way you'll be able to promote it much more easily. When you talk about a product you truly believe in, your passion will come across and people will be far more likely to believe in what you're offering too.
If you are able're kind of shy of the quality of what you've created, then your marketing will lack conviction and you won't attract repeat customers. In terms of creating something that plays to your strengths, that means picking a topic that you know a lot about and that is relevant to the topic or niche of your website and it means creating something you can create well. If you are able're a great writer, then write an eBook!
If you are able aren't so good at writing though but have an excellent manner on camera, then film a video series! If you are able can't do either of those things, then consider using screenshots of your computer/creating slideshows and then narrating them. Alternatively, another popular option is to simply outsource the creation of your digital information product. There are thousands of writers, video editors and other skilled individuals on the web and any one of them will likely be happy to help.
The best places to find these people are generally freelancing sites which include the likes of 'Elance' (www.elance.com) or 'UpWork' (www.upwork.com). On either of these you should be able to find someone with the skills you need and from there it will cost you between $100 and $1,000 depending on the nature of the job you need done and the quality you are looking for (good writers will generally charge upwards of $3 per 100 words).
What To Price Your eBook?
Once you have your digital product, the next question is how much you want to charge for it. This of course is entirely up to you, though you don't want to charge too much and alienate your audience. As I previously mentioned I recommend around $7 for a short report, or $17-27 for a full length eBook (10,000 words plus). What you'll find when you look around the web is that there are plenty of examples of eBooks being sold for ridiculous prices – sometimes as much as $50, $100 or more.
While this does happen, the books very rarely manage to provide value for money and in the long run this can lead to damaged reputations and angry customers. Likewise, you'll find it much easier to sell a cheaper book to begin with until you have built up a reputation for yourself as someone who can be trusted and who delivers premium content.
A good tip is to start with something small to test the market. Don't aim to create the eBook to end all eBooks.
Instead, start out with something smaller like a report and sell that for $7. This allows you to very quickly and easily start honing your business model and generating income without investing too much or creating too much risk. Only once you've seen that this method is working and you're earning money, do you then go and invest further into the business model with a bigger product at a higher price point. Remember too – there's nothing to stop you from experimenting with price points and running 'split tests' to see which is the most profitable!
Creating Your Landing/Sales Page
One of the most important tools when it comes to affiliate marketing is to create a landing page. This is essentially a single page, also known as a 'sales page', that is entirely dedicated to selling your one product. A sales page will look different from the other pages on a website because it has no links to other parts of the site, no adverts and no distracting images.
In other words, everything on the page is there to serve the one objective of selling copies of your information product or whatever else it is that you're selling. Often these pages are long and narrow and they contain a lot of text and a lot of 'buy now' buttons. Those buy now buttons are your 'call to action' buttons and of course they contain the affiliate link you just acquired.
The real magic of the landing page is the text. All the copy here is going to be aimed at persuading people to buy the product and this is where you're really going to earn your wage. Your objective is to be as persuasive as possible while not misrepresenting what you have to sell. The way to do this is to remember that 'value proposition'. That means focusing on what the product does for people.
How will their lives be better after they've used it? Maybe they'll be a success with the opposite sex, or maybe they'll be much richer and happier. Your job is to get them to imagine that possibility and to really desire it. At the same time, you point out their current failings in their situation and why their previous attempts to improve their lot in life may have failed.
In other words, you present a problem and then provide the solution – that solution being the eBook you're selling or the online course. An easy and fast way to create a sales page is by using your Trafficwave account. Once you have this landing page, you'll then be well equipped to market your product very easily.
For instance, if you pay for advertising then all you need to do is ensure those ads are sending the right kind of traffic to your sales page! Likewise, you can hand out flyers with the URL of your sales page, or you can mention it in social media posts. If you have written your sales script well then you can expect numerous people who stumble on that page to end up converting – becoming paying customers!
Irving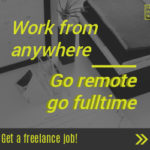 Follow my Social media Connections